Get Your Free Book
---
Your Free Copy is Waiting!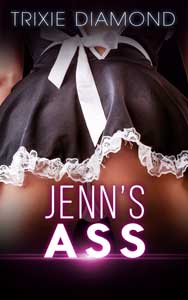 Erotic, Sexy, Exciting Love Triangle
When Jenn catches her boyfriend playing grabass with another woman, she's pissed off.
She gets drunk at the party, and that's when she runs into Dave.
She wants him.
She wants to wrap her legs around him and rock his world.
He's up for that, but there's just one thing…he's going to take her virgin ass and Jenn will have her first anal sex experience ever!
Enter your email to join my Readers Group and get your free book – it will be delivered to your device of choice. You'll also be kept up to date about other giveaways coming up soon (I give away lots of things).
Of course, you can unsubscribe at any time.
---